VIKIARM - Labor-saving Viking Arm
YOUR IMAGINATION SETS THE LIMITS
With a lifting capacity of up to 330 lb / 150 kg, the range of applications is virtually unlimited. The installation of doors, windows, and cabinets are obvious uses, but flooring and the construction of porches, decks, and frameworks are also perfect opportunities to use this ingenious tool. All this and much more can easily be done with controlled precision thanks to the unique construction of the Viking Arm handheld jack. Made in Norway.
KEY SPECIFICATIONS
Hardened stainless steel / aluminum
Capacity: up to 150 kg = 330 lb
Operation range (mm): 6-215
Standard base (mm): 5 x 105 x 87
Mounting holes for safe operations
Weight: 0.5 kg
Extensively tested by FIMTECH (Norway)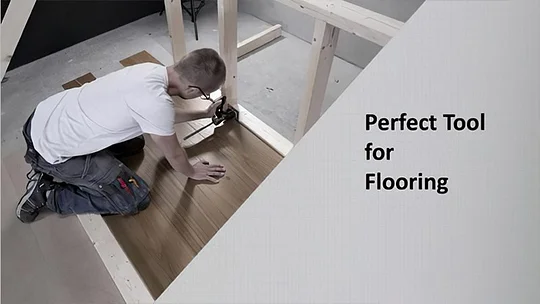 Innovative universal tool
Lift, press, tighten with precision and control
Impressive capacity for a compact hand tool
Patented technical solutions
May substitute multiple "traditional" tools
Inspires creativity, secures quality and safety
Increases productivity, saves time and money
Sturdy and durable construction
Components of highest quality
Designed and manufactured in Norway
Shipping & Returns
We stand by our product quality. If you are not pleased with your purchase, we offer a 7-day quality guarantee on all products. If you have any additional questions or would like to request return, refund, exchange, feel free to contact us at support@buyercenter.help.
Learn more about our return, refund, and exchange policies here.
Order processing & shipping time within 3-5 days, and delivery time within 14-21 business days from shipping date. During high volume periods, the processing time may take an additional 2-4 business days . Learn more about shipping FAQs here.
On average, the shipping fee is $4.95 per unit. However, shipping fee may vary due to promotional activities. Please visit the checkout page to obtain your final shipping charges.